INFORMATION
info@madrenapoli.it
Ph +39 081 197 37 254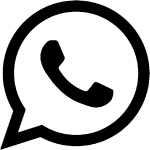 +39 344 130 130 6
RESERVATIONS
Ph +39 081 197 37 254
Rates:
Individual € 1,50
Groups € 20,00
Schools € 15,00 (reservations required)
TICKETS
Full Price: € 8,00
Reduced: € 4,00
Special pre-booked groups (max 30): € 4,00
Free: Monday
Free: Children under 6 years, pre-booked school groups and accompanying teachers, journalists, professors of art history, ICOM-ICROM members, tourist guides, Cardholders AMACI, Cardholders Contemporaneamente Italia.
The museum is part of the circuit CampaniaArtecard — www.campaniartecard.it
RE_PUBBLICA MADRE CARD
Free card, valid for 1 year
The card that gives you the access to bookshop/cafeteria and library.
ACCESSIBILITY
Entry to the museum is free for disabled people including one caregiver. Wheelchairs are available in the Ticket Office for free visitor use.
The Madre is almost fully accessible, except for the two exhibition galleries in the mezzanine, the Dark Room (back patio) and the rooftop-terrace.The courtyards are reachable by the elevator situated in the Bookshop-Cafeteria, on the first floor. One public elevator, equipped with Braille indicators, provides access to all floors. Every floor in the building has supplied toilet facilities.